---
tell us about your experience
---
Steph is top notch! I cannot say enough wonderful things about her. She is professional, patient, kind and of course a fantastic photographer! My husband and I absolutely adore Steph and Anthony. Steph made our wedding day a breeze. I knew she would capture every moment and more. As soon as another special occasion comes up I will be calling Steph.
---
Steph was incredible. Could not recommend her enough. She was very patient with us, discussed with us what we wanted - which was good because we honestly did not know - and was very professional. The photos are beautiful. We wanted a lot of candid shots of our family and friends, since they traveled so far to be with us. Steph captured so many perfect moments, we will cherish forever. She also did our personalized photo thank you cards which such a special touch. Would highly recommend!

---
I can't say how much we loved Stephanie as our photographer for engagement pictures and our wedding this past June. She is the sweetest and most accommodating vendor I have ever worked with. She also designed our save the date cards and our wedding invitations. She did a beautiful job. If anyone is looking for a photographer Pariano Photography is the only one I will recommend!

Glen and Jennifer
---
I knew that choosing a wedding photographer was going to be very important and a tough decision. When I met Steph, she made my decision so easy! Her easy going personality and attention to detail helped take some of the worry away. She was there throughout the morning, getting ready process, and then the whole wedding ceremony and reception. She captured every moment you could think of during the whole day - as well as little extras to put it over the top. Towards the middle of the reception, it felt like Steph was part of the family! Bouncing around from area to area capturing all of the excitement of family and friends. Thanks Steph for capturing a very important time in our lives and helping us never to worry that a moment would be missed.

​Amy
---
We had such a great experience for our engagement photos. Steph was patient, understanding, listened to us and immediately made us feel comfortable during the session. The pictures are stunning and the day was one we will always remember. Not only were the pictures stunning, Steph took the time to work with us on our save the dates. She was professional, creative, flexible and understanding. We love our save the dates and could not be more excited to work with her for our wedding. Thanks for all your work!

​-Therese

---
I am so happy that I decided to go with Pariano Photography and Design for our wedding. Stephanie was so easy and comforting to work with. She was always very willing to hear my ideas that I had for the photos and also had plenty of her own. The day of my wedding, she was very calm and confident in everything she was doing, the pictures, keeping everyone on track and on schedule. It made everything so much easier on me for her to have so much control over the situation, I was able to be relaxed and just enjoy everything. She was always taking photos too. There were so many little moments that she captured when I didn't even know a photo was being taken. She was good at capturing photos of the guests and us at the reception and I never really noticed her being around. But when there was something that I thought of that I did want a photo of she was easy to get and talk to about it.

​The pictures that she did are amazing. You can tell through them that she defiantly knows what she is doing and has a passion for it. She has a great way of seeing things and capturing them. I couldn't be happier and think anyone else could do better and capture more of what I wanted. She is someone that I will work with again.

Sincerely,
Jenni
---
I recently used Pariano Photography and Design for my maternity pictures. Stephanie did an excellent job and captured the moment perfectly for my husband and I. She was very engaged in the pictures, helped us stage over 20 poses, and spent a great deal of time and energy making sure they were perfect! She then spent time editing and Photoshopping the pictures into perfection!

My husband and I have used professional photographers in the past and we were NEVER happy with the way the photos turned out. We were obviously skeptical about paying for photos once again, but we were really hoping to get some nice shots of our pregnancy. When she sent us the pictures we were 100% thrilled! I would definitely recommend her for any event, and I have already booked her for two more family events myself!

​I hope your pictures turn out as fabulous as ours did!

Thanks,
Jessica and Jeremiah
---
Stephanie has done several photo shoots for my family over the last few years and each time we are amazed at the quality of photos that we end up with. Stephanie has a real eye for candid photos as well as posed photos. She has caught wonderful moments between my two sons on film that I will treasure for a lifetime. Stephanie is a very versatile and flexible photographer. She has many of her own ideas that can help guide the client, but she also is very open to the client's wishes and requests. I highly recommend Pariano Photography & Design for any special event or portrait session you may have in mind. Stephanie's work speaks for itself.

Stacey
---
Steph has taken photos for my family on a few occasions now. When I was pregnant she took photos of myself and my husband. When I had our child, she took newborn photos. Most recently, she took Easter photos of our daughter.

Steph is very professional and very personal. She always researches a few ideas before each session so she can help things move more fluidly. She listens to what the client wants and always has helpful suggestions in mind. Stephanie not only takes photos the clients want, but she also takes candid shots. She has quite the eye for the perfect photo.

In working with Steph, you know that you will be working with someone who will capture your special moments as if she were capturing the special moments in her own life.

​I entrust Steph with all of the important events in our family. I know when she is there photographing our moments, I can look back at the photos and know that we had someone with us who truly captured those moments in time.

Thank you!
Crystal
---
Stephanie has taken photographs of our family several times. With two small children it is sometimes hard to find someone that is creative and caring enough to get their attention and hold it for a period of time. Stephanie is always so patient and kind. I have received so many compliments on all of the pictures she has taken for me and have no plans on looking elsewhere for a different photographer. She has a good eye for capturing the perfect moment. I would highly recommend her as a photographer for any event big or small!

Sincerely,
Leah
---
We'd love to hear from you
Thank you!
---
PARIANO PHOTOGRAPHY & DESIGN

​• EST 2011 •
---
---
---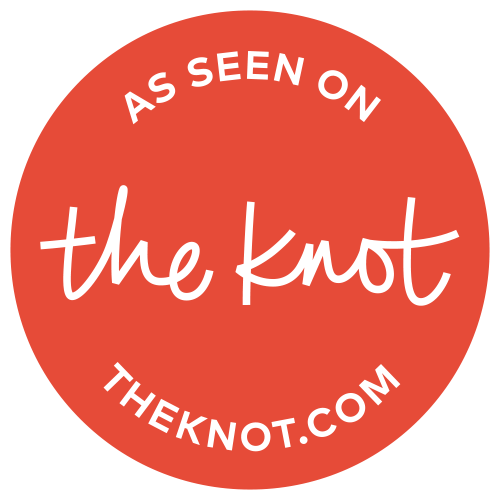 ---
EVERY LOVE STORY IS BEAUTIFUL. LET US TELL YOUR STORY.
---